A Frequently Asked Questions (FAQ) - YOJU Casino
G'day, adventurer! Find all answers about yojing. Welcome! ❤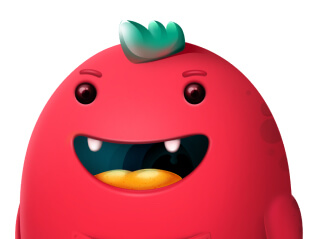 Hi! Do you have a question? You will indeed find the answer here. We have collected answers to the most frequently asked questions on this page. Check these sections. If you didn't find an answer, then write to us! We will be glad to help you in live chat.
GETTING STARTED
At what age can I play YOJU?

You can play at our casino if you are already 18 years old. We allow playing only to adults, according to the laws of your country.

Can I register with you for free?

Of course! In any case, registration is free.

How do I create an account with YOJU?

Find the Sign up button in the upper right corner of the website. Click on it to open the registration form. In this form, you will see fields for information entering.

Does YOJU Casino accept players from my country?

Check the list below. YOJU Casino is open for all adult residents of those countries where gambling entertainments are allowed. You are not allowed to deposit and play for real money, in case of your following territories (Restricted Countries) residence:United States of America, United Kingdom, Spain, France and its overseas territories (Guadeloupe, Martinique, French Guiana, Réunion, Mayotte, St. Martin, French Polynesia, Wallis and Futuna, New Caledonia), Netherlands, Israel, Lithuania, Dutch West Indies, Curacao, Gibraltar, Jersey.

Can I play if I live in a Restricted Country?

Unfortunately, no. You are not allowed to deposit and play for real money if your residence is in Restricted Country. We recommend that you read the Terms and Conditions [link], which contains all the rules regarding Restricted Country. However, there are free demo games available. You do not need to deposit any money.

I did not receive a confirmation letter of registration

Please, contact support via Live Chat or via email support@yoju.casino to assist you.
ACCOUNT
Can I register multiple accounts?

Unfortunately, no. You can create only one (1) gaming account, as all customer offers are limited to: one person, household address, email address, telephone number, same payment account number (e.g., debit or credit card, Neteller, etc.),IP, shared computer, e.g., public library or workplace.

How do I change my account information?

Click on the Edit Profile button in your profile. If you do not see option to edit some info please contact Live Chat to assist you.

What should I do if I forgot the email address used to register with YOJU?

It's ok! Write to our support staff support@yoju.casino

Do I need to verify my account when depositing or withdrawing funds?

We can start the verification procedure (according to KYC policy) when processing your personal funds' transition to your Player's Account. The process can include (but not limited to) your photo with an ID or document, which can verify your residence and identity.

Why should I verify my account?

We may reasonably request you to provide some documents and proofs to comply with AML and KYC policies. It is required to ensure the security of our customers. We strive to provide a safe and secure playing environment; that's why we need proof of identity.

How do I verify my account?

Go to your profile and click on Settings. You will find there a section for uploading documents and verification of identity. The following documents may be needed for verification: one government-approved identity card (ID card, passport, and driver's license), proof of residency (utility bill, bank statement, bank reference letter), proof of deposit method. Upload a photo to your profile. You can upload files up to 2 Mb in size. Supported formats are .bmp, .pdf, .gif, .jpeg, .jpg, .png, and .tif. Read about how we store and process information in Privacy Policy.

How long does it take to check documents?

We strive to validate documents as quickly as possible. The maximum time required is 24 hours. To speed up verification, please follow all requirements and recommendations. They are highlighted in the registration form, Terms & Conditions, and FAQ.

Can you refuse and not accept my documents?

We may refuse to accept documents if they do not comply with legal provisions and our AML and KYC policy. In this case, our support staff will contact you.

How do I check the status of my verification?

Check your verification status on the same page where you uploaded your documents.

What should I do if my account is blocked or suspended?

If you have not blocked your account, please contact support. Here are the possible reasons for banning your profile: a dormant account after 12 months without action, antifraud policy, any suspicion or evidence of the Casino system manipulation.

How do I check through which social networks I was logged into my account?

See the section Profile data

I cannot log in using my email

Check if you enter the email correctly. Your account may also be suspended for some reason. Contact our support team.

What should I do if I forgot my password?

Click the Login button on the YOJU website. A login form will appear and click on the Forgot your password? link. The website will show you the next steps. Instructions on how to reset your password will also be sent to your email.

I didn't receive an email with instructions on how to reset my password.

Check if you have entered your email correctly. Click on the link [link] and enter the correct mail address. Check the Spam folder in your mailbox - emails may get there by mistake. If there is still no message, please, contact the support team.
BONUSES
Are there any bonuses or free games at YOJU Casino?

Yes, there are! Check them out in the Promo section.

How do I get a welcome bonus?

The bonus will be credited immediately after the conditions are fulfilled. The minimum deposit required to claim any part of your welcome bonus is 20 EUR (or equivalent). For every bonus part you can get it as soon as funds reach your gaming account. The requirements are fully specified in the description of the welcome promotion. Also, check out the Bonus policy.

I received the bonus, but the wagering requirements remain the same.

Different games contribute to wagering in different ways. Choose slots because they contribute 100% towards the conditions. Other games donate only 5%. Live casino contributes 0%.

When can I request a bonus payment?

To withdraw funds, you must meet the bonus conditions. Read its description as well as the Bonus policy.
CURRENCIES
Which currencies and cryptocurrencies do you accept?

You can work with a variety of currencies and cryptocurrencies. We accept euros (EUR), American dollars (USD), Australian dollars (AUD), Canadian dollars (CAD), Norwegian krone (NOK), Chinese yuan (CNY), South African rand (ZAR), Polish zloty (PLN), Thai baths (THB), Russian rubles (RUB), Czech Koruna (CZK), Mexican pesos (MXN), Turkish lira (TRY). Cryptocurrencies: Bitcoin (BTC), Bitcoin Cash (BCH), Litecoin (LTC), Ethereum (ETH), Dogecoin (DOGE), Tether (USDT).
DEPOSITS AND CASHOUTS
Can I deposit via a card and withdraw winnings through another means of payment (e.g., cryptocurrencies)?

Unfortunately, money can only be withdrawn through the same system through which you made the deposit. For example, a deposit made through a bank card leads to withdrawal also through a bank card. This rule works with all payment methods without exception. In this way, we ensure your security and minimize the risk of cyber-attacks on your accounts.

I have deposited in cryptocurrency, but I don't see any money on my balance

Please make sure that your transaction has been confirmed on the blockchain. This could take anywhere from 15 to 60 minutes, depending on the payment method and the verification time for each of the three confirmations.

It is easy! Go to the cabinet, find and click on the Deposit button. YOJU Casino will show you the list of available payment methods. Choose one and follow the on-screen instructions.

Do you charge a commission for depositing and withdrawing money?

No! We do not charge any deposit or withdrawal fees. Please note that commissions may be set inside the payment system. Keep this in mind when making a transaction.

How long will the deposit be credited to my account at YOJU Casino?

All deposits are processed instantly, within a few minutes.

Why can't I make a deposit?

If your deposit does not meet the requirements, the system may reject it. Some reasons: it does not meet the minimum requirements, or you live in a restricted country. Please contact our support team [link].

Go to your profile, find the Payments - Payouts section. Choose the desired method and follow the instructions on the screen. Remember that withdrawals are possible only through the system through which the deposit was made.

How long does it take to make a payment?

The time it takes to withdraw funds depends on two criteria: the selected payment system and the speed of the employees who process applications. We process requests as fast as possible, maximum within 24 hours. However, the rate of the payment system does not depend on us. Read the details on the page Payments

Check if the withdrawal system is the same as the one you used for your deposit. Check if the payment amount matches the minimum or maximum limit. Also, the payment system can set limits. Please, contact the support service

What is the maximum that can be withdrawn?

The maximum withdrawal amount depends on the payment method you opt to use. Suppose the requested withdrawal amount exceeds the limit of a specified payment system. In that case, the sum will be withdrawn for several payments.

Why did I not receive my payment?

Check the payment term - it is different for different systems. For example, credit cards can make transactions within 3-5 business days. If the money did not arrive after this period, please contact support [link].
CASINO
Are your games 100% honest?

Yes! YOJU Casino is an officially registered brand with a license from Curacao Gaming Commission. We provide games from certified suppliers who regularly conduct audits of their products in RNG technical labs. All content is licensed by the website operator Dama N.V., a company registered and established under the laws of Curacao.

How to prove the integrity of YOJU casino games?

The honesty of the games is confirmed by Curacao's license, as well as certificates of integrity RNG. Also, we use Provably Fair technology. This technology ensures the reliability and verifiability of gambling provided in our casino. Read the description of the technology on the link [link].

Can I play casino games for free?

Yes. All games are available in demo mode, where virtual currency is used.

You can win the jackpot if you do not live in one of the restricted countries. You cannot win jackpot games by NetEnt if you are resident in the following countries: Australia, Azerbaijan, China, Denmark, India, Israel, Italy, Japan, Malaysia, Qatar, Russia, Spain, Thailand, Tunisia, Turkey, Ukraine.

Unfortunately, no. Bets already placed cannot be changed or called back.

How can I see the history of bets?

Go to your profile and find the History section. All your bets are recorded there.

How do I know the requirements for wagering bonuses?

Go to your profile and find the Bonuses section. All active bonuses, their status, and wagering requirements will be marked on the page.
TECHNICAL ISSUES
Problems with the site or I can't log in to my account

Suppose our site is unavailable for some reason, and the problem is on our part. In that case, we will take all measures to alert our customers through all available channels. Also, we will strive to change the situation quickly.

My bet has been canceled. What to do?

If your bet has been canceled, it is possible for several reasons, including internet problems or account blocking. To find out why and solve the problem with your bet's cancellation, please write to our support team. Add screenshots and a detailed description of the problem to the letter. We will try to solve everything quickly and clearly!

The game hung in the middle of the round, what to do?

Close and reopen the game. It will continue at the same moment. Or, if you can't reboot the game, it will restart on the server. Among the reasons may be the computer hangs up or the Internet connection is broken. Winnings will be credited to your account in the usual order.

I click on the link, but the game does not start

To play in YOJU online casino, you should install this to play: JAVA - download the program at http://java.com/. Flash Player is the latest version. Update it at http://get.adobe.com/flashplayer/. If it doesn't help either, the connection to the server may have been broken. Log out and reaccess your account, or close and open your browser again. Contact the support team [link].

The site reported an error or technical failure

Each spin shall be recorded in the database. If a failure occurs during the game, please contact the support service [link]. Write in a letter: the name of the game, the amount of time played, your bets, and other details. The more information, the better. A screenshot will also help us a lot. It is recommended to stop the game until the staff finds a solution.
SECURITY
Yes! When you enter the site, your browser and our server establish a secure connection. All data is encrypted using advanced technology, such as SSL protocols. All information and activities on the site are 100% safe and private.

What should I do if I forgot to log out of my account somewhere else?

IWe suggest you to change your password.

What is 2-factor authentication?

Two-factor authentication (2FA) is a measure to enhance the security of your account. You log in to your profile using two passwords. Install Google Authenticator on your phone and configure it in My Account - Profile Data section. Follow the on-screen instructions. After setting up, every time you log in to your account, you will need to enter your login, password, then code from the Google Authenticator application. This way, you make hacking your profile impossible.

Is it safe to store funds in YOJU casino?

We take serious security measures and use the same technologies as in large banks to protect client finances. For example, cryptocurrencies are stored on encrypted cold wallets, isolated from the network.
RESPONSIBLE GAME
What does the deposit limit mean?

You set a limit on the amount of your deposit in your cabinet - per day, week, or month. You can decrease or increase the limit. The reduced limit immediately takes effect, the increased one - in seven days after setting. Complete cancellation of limits occurs in seven days. When the limit is reached, the YOJU casino system sends you a message.

What does limit on losses mean?

You set a limit on the amount of loss - per day, week, or month. You can decrease or increase it. The reduced limit starts to take effect immediately, the increased one - seven days after setting. Complete cancellation of limits occurs in seven days. When the limit is reached, the YOJU casino system sends you a message.

It limits the sum of the bets that you make per day, week, or month. Set a limit in your cabinet. You can decrease or increase the value. Reduced value starts to take effect immediately, increased value - seven days after placing. Complete cancellation of limits occurs in seven days. When the limit is reached, the YOJU casino system sends you a message.

How do I activate the cooling-off mode?

Go to your cabinet and find the section Responsible game. Follow the instructions on the screen. The self-limitation period can be set to 1 week, 1 month, 3, and 6 months. The settings come into force immediately. During the self-limitation, you will not be able to make deposits and not receive the promo emails. Withdrawal of funds remains available. After the period ends, your account will be automatically activated, and you will receive an email notification. You can cancel the self-limitation period, which takes 7 days.

How do I activate the self-excluding?

Go to your cabinet and find the section Responsible game; follow the on-screen instructions. The term of self-exclusion is valid for 6, 9, 12 months. The settings come into force immediately. During the self-exclusion, you will not be able to enter the cabinet, participate in promotions, make deposits, or withdraw funds. All actions in the casino will be completely blocked. The self-exclusion cannot be canceled, so be sure to remove the remaining funds from the balance before it. After the period is over, your account will be automatically activated.

Can I close my account for a certain period?

Yes, we have this option. To close your account for a particular period, please contact our support team.

Can I close my account forever?

Yes, you can do so. Please note that your profile will be closed forever without the possibility of reopening it. You will also not be able to create a new account with us. Please contact our support team [link], and we will close your profile forever. The old profile is stored in our database for security and internal reporting reasons. Still, access to it will be banned entirely to everyone